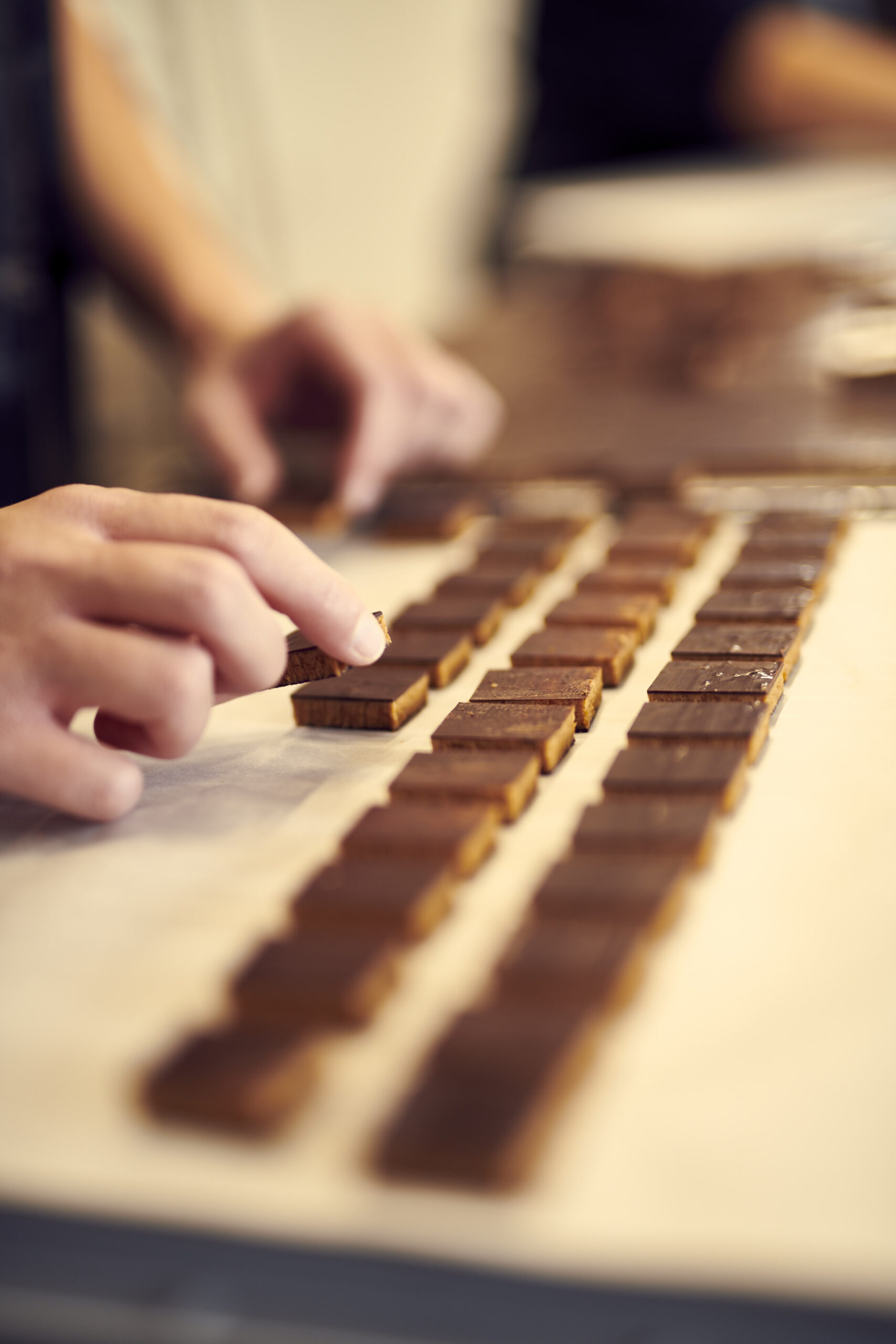 25.11.2020
Is there a better time than Christma holidays to eat chocolate?
At De Paris à Brest, we offer you a fine selection of delicious chocolates that will delight the most gourmet.
Traditional ballotin offered around different flavors: milk, dark, "feuilletine" or even caramel chocolates, you can undoubtedly please !
In our Delicatessen collection, not to miss this year the chocolate "to break"! Playful and gourmet, it will delight all the fine food lovers. Presented in a pretty colorful box, it will definitely attract the eye of gourmets in your shop!
For finesse and attention, think of the mini box of 5 chocolates, an ideal gift to thank your hosts, partners or clients for this year which is coming to an end.
Specially designed for restaurants, to get away from the classics of take-out desserts, check out our range of take-away desserts  which also gives pride of place to chocolate desserts with, for example, these recipes:
Mirabelle Plum Milk Chocolate Wraps
Our entire team wishes you a happy New Year's Eve and lots of chocolates in advance!