Chocolate orange cream pot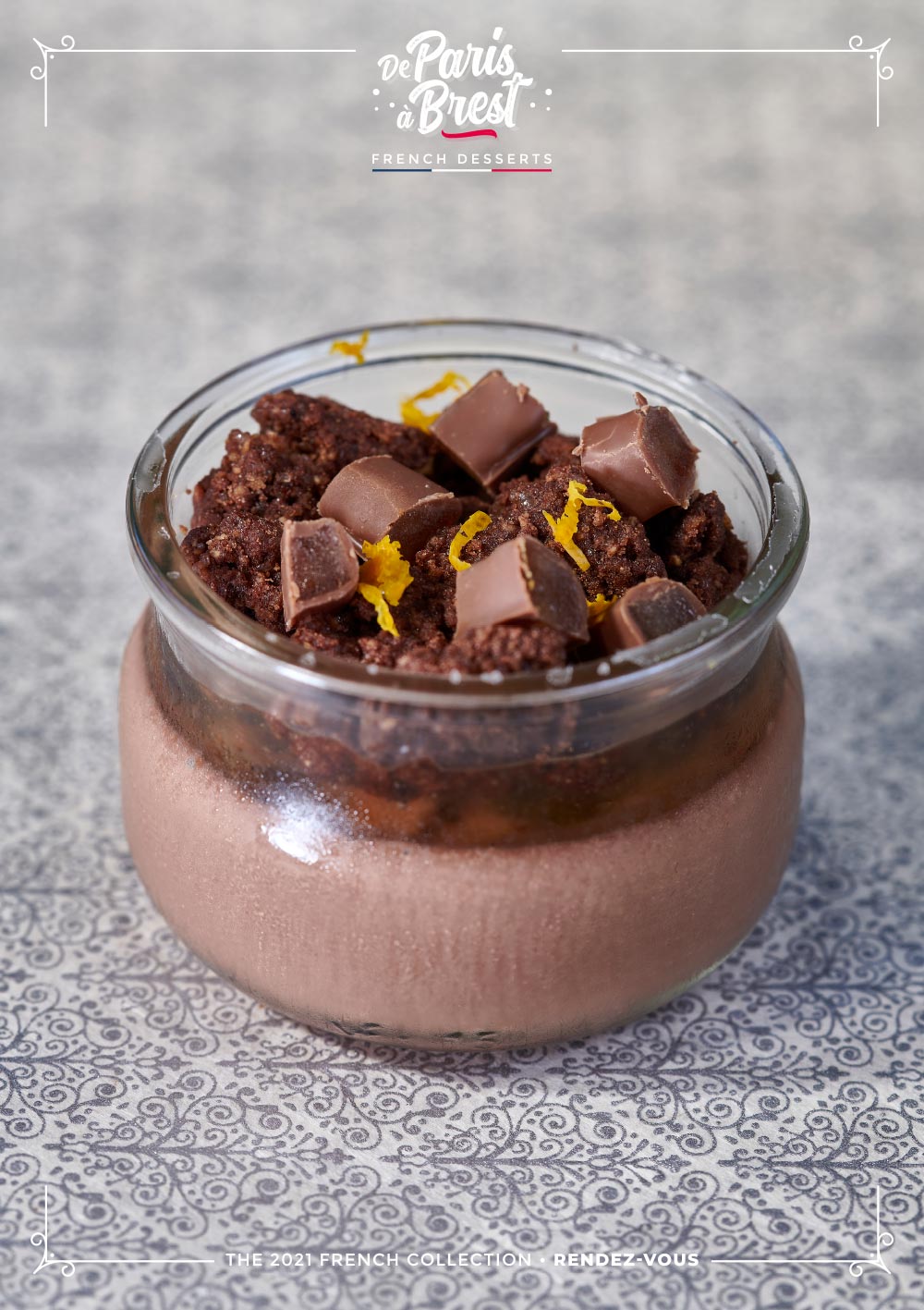 This ultra gourmet verrine is composed of a chocolate crumble and pieces of orangettes on a melting chocolate cream.
Orangette is an orange peel candied in a traditional way and coated with a thin layer of delicious chocolate. The tangy flavor of the citrus fruit and the intensity of the cocoa enhance each other. The smoothness of the cream and the crunchiness of the crumble offer a tasty mix of sensations. The orange zest brings freshness for the final touch.
The cream in this recipe can be prepared easily and in large quantities. Its ultra easy realization makes it an ideal take-away dessert to offer in your shop. You too, make rhyme simplicity and intensity!