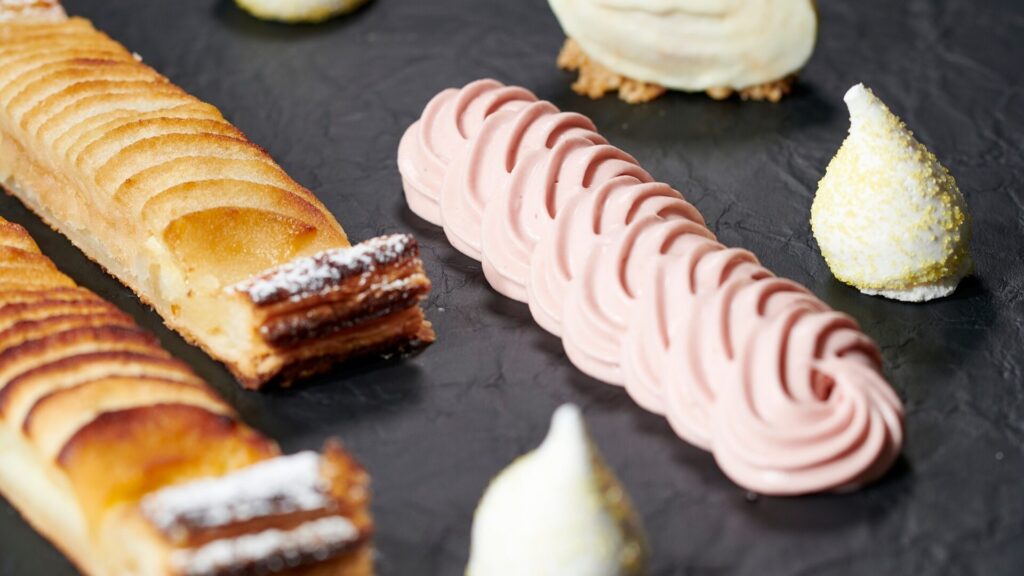 De Paris à Brest – French Desserts
De Paris à Brest – French desserts invites you to discover its concept, it is a collaborative export brand highlighting the finished products of the members of Réseau Néo: sweet pastry specialist and raw materials expert. Through our brand De Paris à Brest, we provide access to the products of more than 50 partners on the international market
Thanks to our close relationship with the artisan-industrial partners who make our regions' treats, our ambition from the start was to promote their expertise by offering a unique dessert experience.
Our concept is simple: showcase traditional regional products in delicious, original recipes for French-style desserts designed by a talented young pastry chef.
De Paris à Brest is declined in two collections to satisfy and offer the opportunity to everyone to enjoy French delights.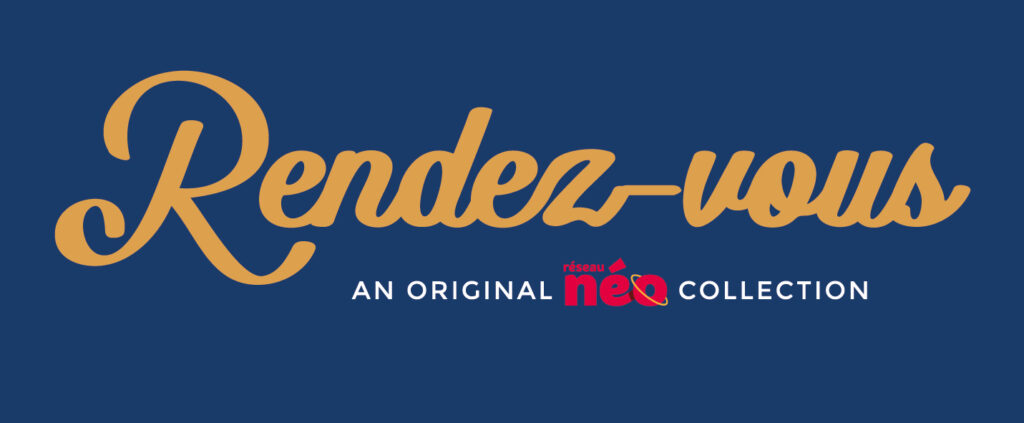 Restaurateurs and hoteliers, the Food Service collection is made for you! What if you added a French touch to your desserts? Complete your menu with this innovative offer, share the true taste of France or vary the recipes according to your desires. Find now all our products presented through gourmet recipes in the "Rendez-vous" catalog.
The Delicatessen collection is intended for distributors. Do you want to share the real taste of France? This offer is made for you! De Paris à Brest offers you a journey to the land of delicacies. Find products in three ranges: "enjoy", "create" and "explore".
Discover these two collections!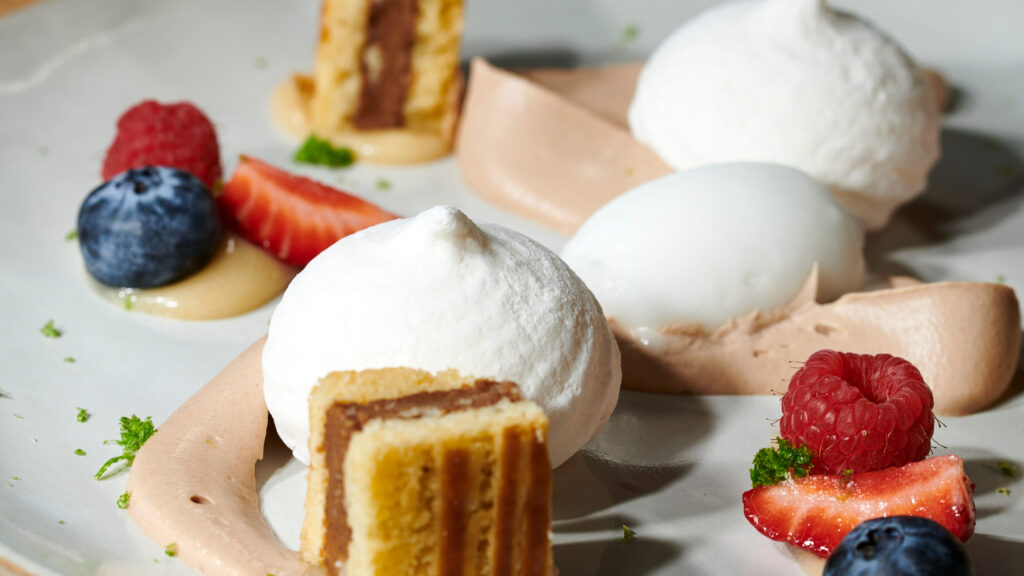 Food Service
First, the brand gives access to a more historical collection with its Food Service collection, named Rendez-Vous collection. This collection is initially recipes prepared and invented by a young talented pastry chef. We offer you original recipes to add a French, innovative and unexpected touch to your menus.
We want to give a privileged access to HORECA professionals, professionals of the hotel, restaurant and cafe industry. Thanks to our recipes and products, bake delicious desserts that are easy and quick to assemble.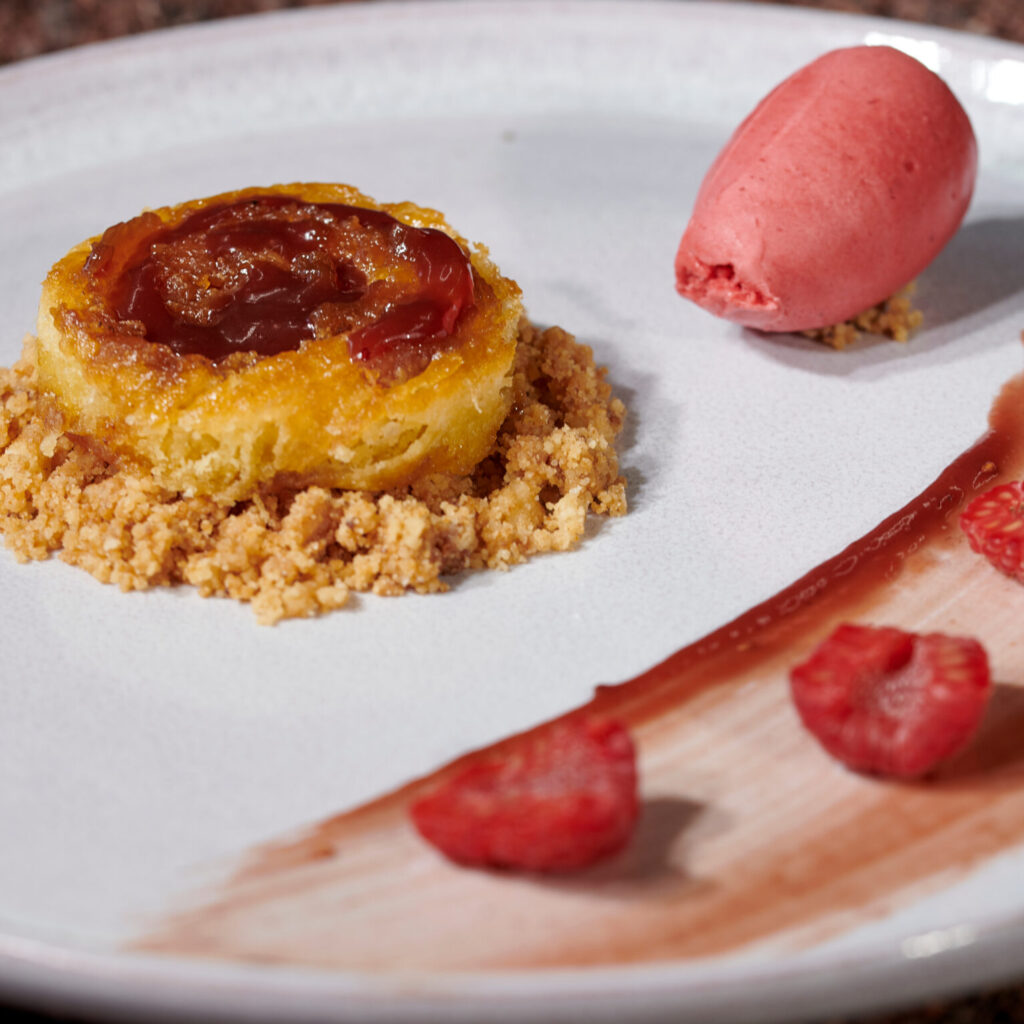 These recipes can be adapted according to your requests. The recipes can be reinvented, we highlight artisanal products through delicious original recipes. All our desserts 'à la française' have been imagined by a young talented pastry chef.
Complete your menu with this innovative offer, share the true taste of France or decline the recipes according to your desires and to the request of your customers.
At the heart of the project: the quality of the products, naturally! We have been working with each artisan for several years. Thanks to the Neo Network, we accompany them in the management of their raw material supplies. Moreover, we guarantee them quality channels, mostly local.
It is by working with them that the concept takes shape.
We then develop our offer based on 4 pillars:
CREATIVITY
Authentic regional products staged in a gourmet dessert. Daring combinations to move away from the traditional French dessert.
---
→ BENEFIT:
Offer authentic French products to your customers and gain a competitive edge
SIMPLICTY
Select your recipes, order the products and follow the plating-up instructions. Quick and easy with no technical gestures.
---
→ BENEFIT:
Controlled purchases, simple instructions (tutorials)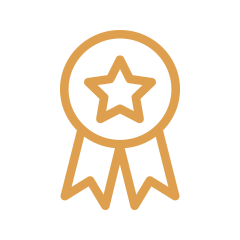 NOVELTY
Two dessert collections per year to liven up your menu. We support you through the seasons and changing trends.
---
→ BENEFIT:
Provide novelty and regular French-style desserts on your menu. Build customer loyalty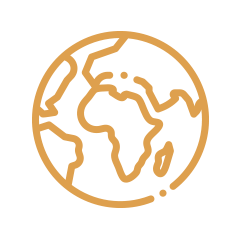 LOCAL
We have imagined recipes to be declined according to your desires. Give free rein to your creativity to embellish and sublimate the products!
---
→ BENEFIT:
adopt a 'local version' recipe: the perfect blend of French patisserie expertise and local culinary culture + promote local ingredients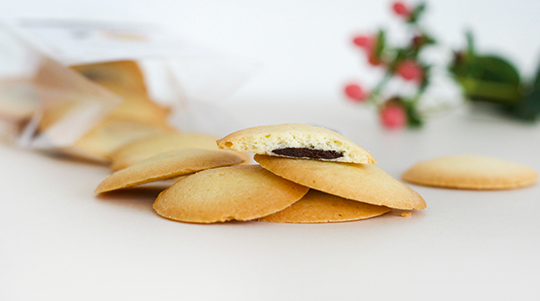 Delicatessen
The health crisis of 2020 has totally disrupted the plans for the launch of the sweet French gastronomy brand. But it did not slow down our enthusiasm to offer you delicious desserts and recipes. On the contrary, facing the closure of restaurants and hotels, we wanted to create this range dedicated to distributors. A range just as qualitative that lets everyone express their desires, discoveries and culinary talents.
"THE CRÈME DE LA CRÈME"
This offer is based on three RANGES, " Enjoy " " create " and " explore ".
Dozens of products… Find your next Best-Sellers! A collection that is big on flavor thanks to our craftsmen, biscuits and patisseries, crêpes, macarons and chocolate, Caramel and confectionery and ice cream. Make the difference, with well-known and coveted brands; several "Epicures" award winners and some of the leading lights of the delicatessen category in France. Offer exclusivities unique in the world, be the only ones to offer this chance to your customers.
Travel with the Delicatessen collection and opt for the all inclusive:
A SENS OF SERVICE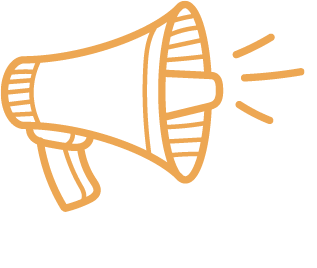 ---
A professional team that knows your market inside out and is attentive to your needs and expectations.
SIMPLICITY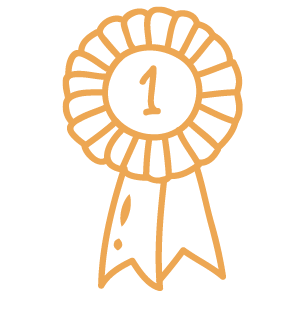 ---
One point of contact for more than 50 artisans and factories.
INNOVATION AND CREATIVITY
---
A collection that is constantly being added to with new products, exclusives and even the possibility of creating bespoke "fusion" products according to your local tastes!
COMMUNICATION
---
Merchandising support for your shop, with regular commercial promotions and POS material with
six travel diaries every year!
FLEXIBILITY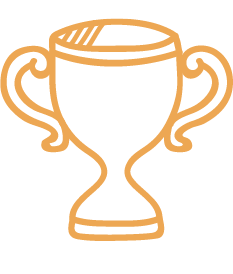 ---
Agility at several levels: packaging, recipes, and responsiveness.
COMMITMENTS
---
100% GUARANTEED delivery on your order (no stockout)!
Logistics/transport service level: 98%.
Today the two ranges complement each other but both retain a high quality. It offers the choice to the greatest number. Whether you wish to travel or to make travel, contact our team!