Discover our Delicatessen offer
The products elaborated with passion by our partners reflect the unique French know-how.
These products, usually only available through French distribution channels, are now available to you thanks to De Paris à Brest. 
Researched  by connoisseurs of fine gourmet products, the delicatessen range of De Paris à Brest allows you to have a little part of France in store. 
Available in different formats, these products are perfect to compose a French gourmet basket or to thank your guests or customers.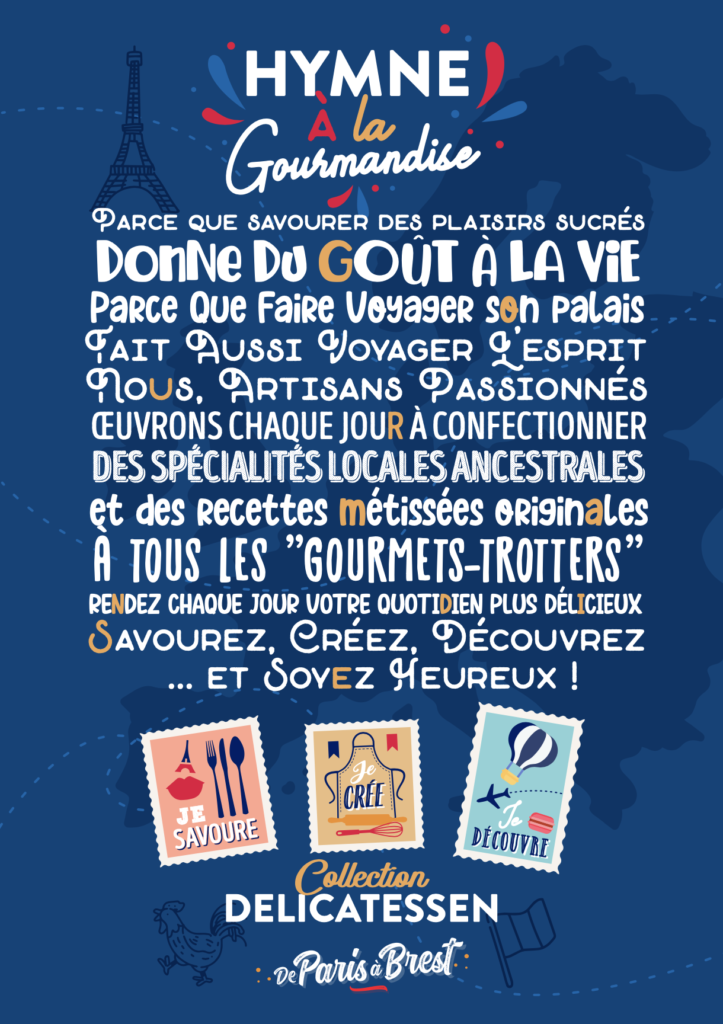 Meeting the local gems
De Paris à Brest travels through France all year long, from West to East, from North to South, with only one obsession in mind: to discover, taste and bring back in its luggage the best local specialities.
Some are well hidden, but trust our team of sweet gold seekers to flush them out.
To be discovered throughout the year, thanks to our bimonthly travelogues!
Découvrez un univers de gourmandise