Ultra gourmet choco hazelnut verrine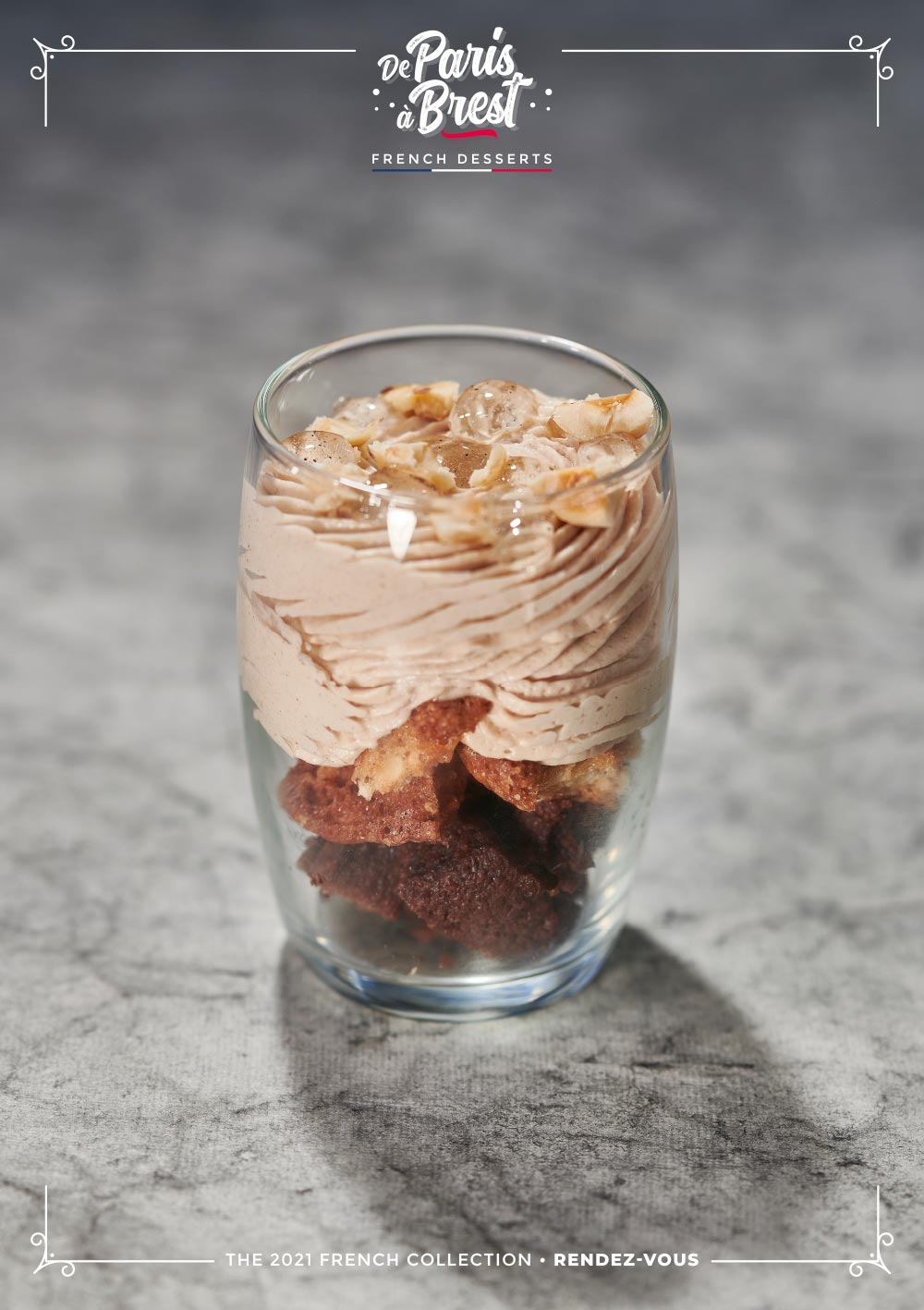 This delicious recipe consists of a creamy hazelnut cream poached on cubes of chocolate financiers and hazelnut crunchy chips. The dessert is presented in a small jar to enjoy it everywhere.
The croquantine biscuit is enhanced by a slight hinch of Guérande salt typical of the flavors of the West of France. These subtle salty notes emphasize the chocolate taste of the financiers. The crunchy texture of the biscuit and of the hazelnuts chips contrast with the smoothness of the cream and brings a touch of mischief to this gourmet recipe.
Let yourself be swept away in a whirlwind of flavors resulting from the combination of intense chocolate and the sweetness of hazelnut!