Pavlova, yuzu lemon sauce and ice cream, Breton cake with praline, raspberries and whipped milk chocolate ganache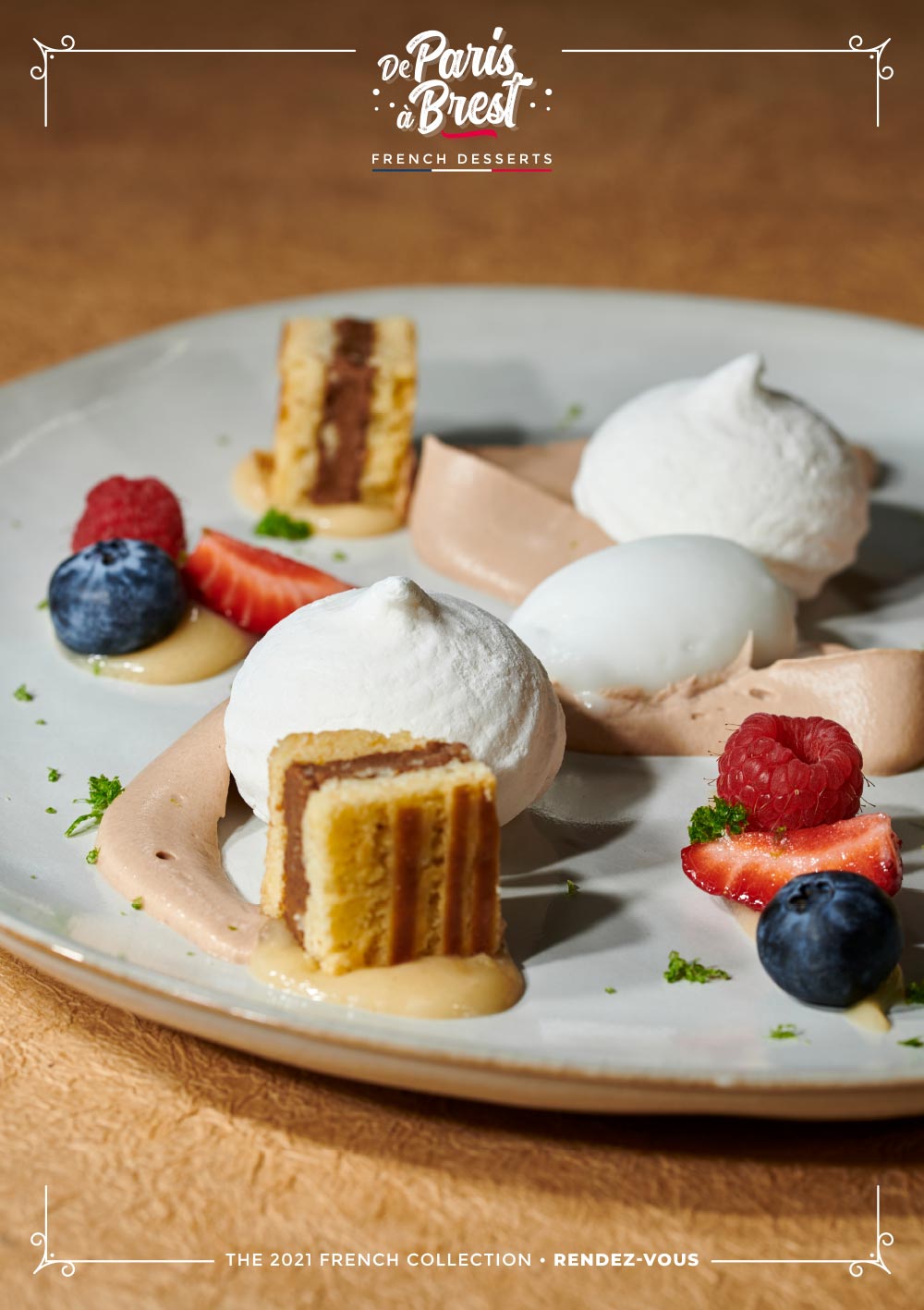 Experience the mix of authenticity and modernity with this refreshing recipe and its graphic design. Discover the traditional Breton cake accompanied by an unstructured pavlova, a lemon yuzu ice cream and raspberries.
The Brittany butter cake is a typical pastry from Brittany and comes from Lorient. It has a golden crust and a crumbly heart which reminds the famous "Breton puck" – a local variety of shortbread with a very rich taste. It is often filled with an insert of prune cream, raspberries or salted butterscotch.
In this original recipe, De Paris à Brest – French Desserts offers you to combine the softness and smoothness of a Brittany butter cake's praline insert with the tangy flavors of raspberry and lemon yuzu.
The crunchiness of the meringuettes and the fondant of the milk chocolate ganache make up an unstructured pavlova that gives texture and creativity to this scrumptious dessert.
Bring a little pinch of crazy to your menu with this revisited classic!

Pleasure variations!
Breton cakes are also available with prunes, caramel, raspberry or even plain!