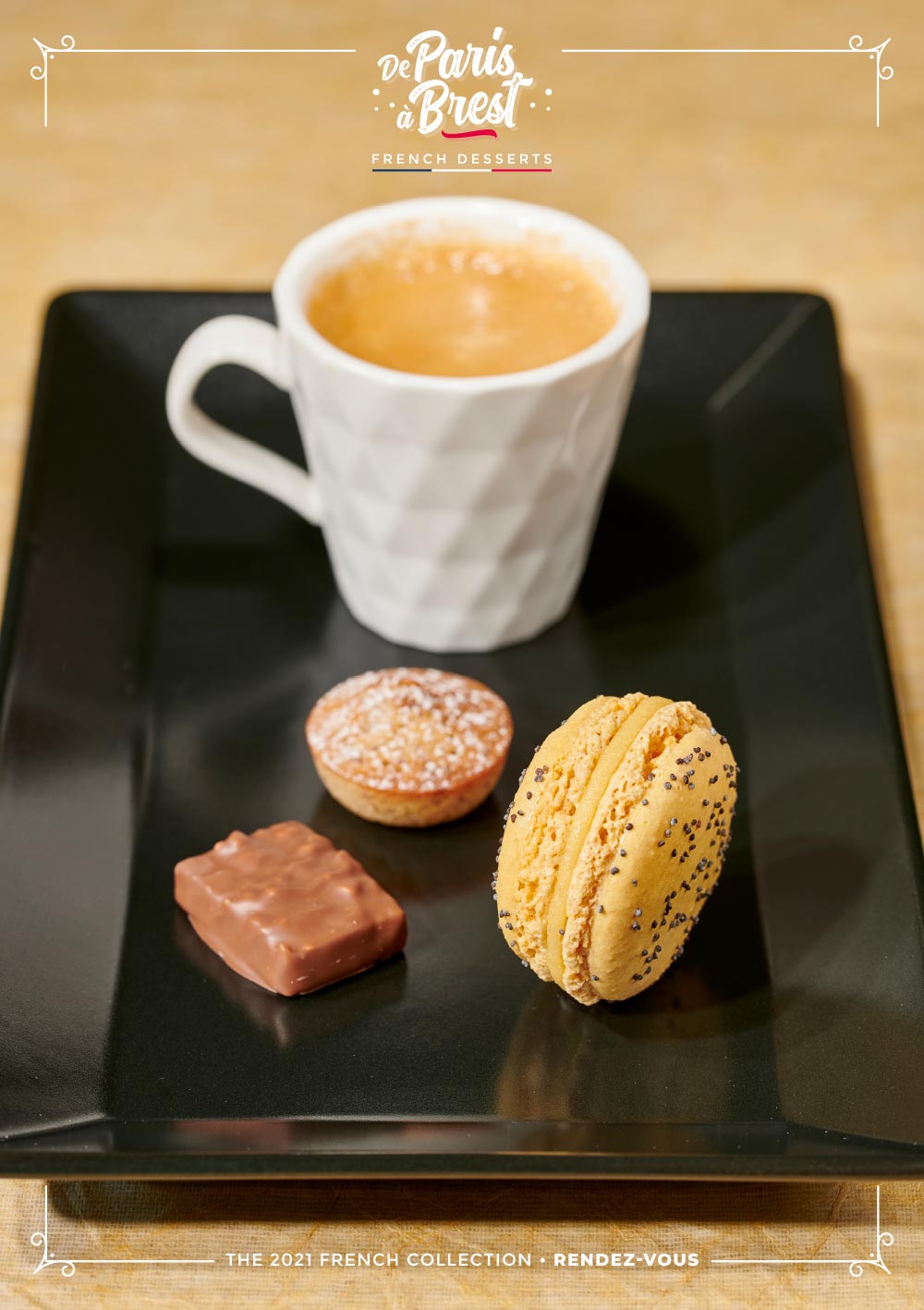 Le Gourmand Chocolat combines the delicacy of the macaroon, the tenderness of the financier and the intensity of the chocolate candy for a 100% gourmet dessert.
Let yourself be seduced by the harmony of the flavors of the macaroon and the financier, both based on almond powder, enhanced by the powerful taste of cocoa! The crunchiness of the macaroon, the softness of the financier and the fondant of the chocolate candy form a particularly tasty blend of texture.
Serve this café gourmand with an espresso or hot chocolate strong enough to enhance the fruity flavor of the almond!

Did you know?
The financier is a pastry now widespread throughout France, originating from the Lorraine region. Some regions, however have their own know- how and their own local name for this small almond cake. This is the case in Normandy, Brittany's neighbour, where they are known as 'friands'!