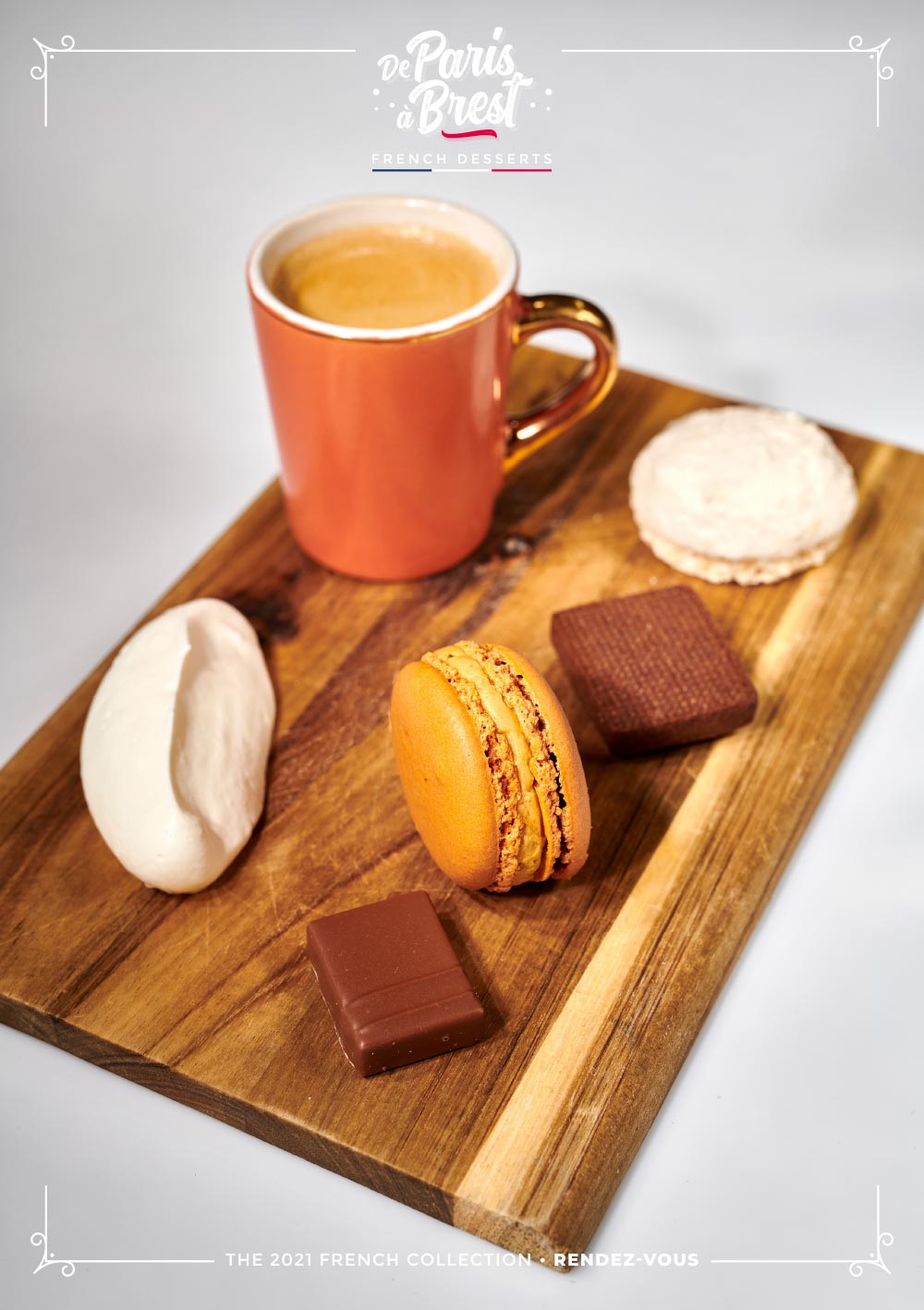 This gourmet coffee consists of two macaroons, a chocolate candy and a cocoa shortbread. It is served with homemade whipped cream.

This dessert combines the delicacy of the macaroon and the intensity of the chocolate. You will find there the famous small round pastry in its two declinations: the well known modern macaroon composed of two crunchy shells linked by a melting insert, and the traditional one made up of a single shell. This second version has been updated by replacing almond powder with coconut, which is a perfect match for the taste of cocoa!

Experience the meeting of tradition and modernity in this gourmet cappuccino coffee. Remember to arrange the products by playing with their shapes for a graphic and creative result!

Did you know ?
Macarons, the star of French pastry, were actually born in the Middle East.
They were imported into France during the Renaissance and it wasn't until the 14th century that they were sandwiched together with buttercream.
They had a moment of glory in the United States with the release of the Francis Coppola film 'Marie Antoinette', who devours them on screen.