Pan-fried far, crumble, salted butter caramel and vanilla ice cream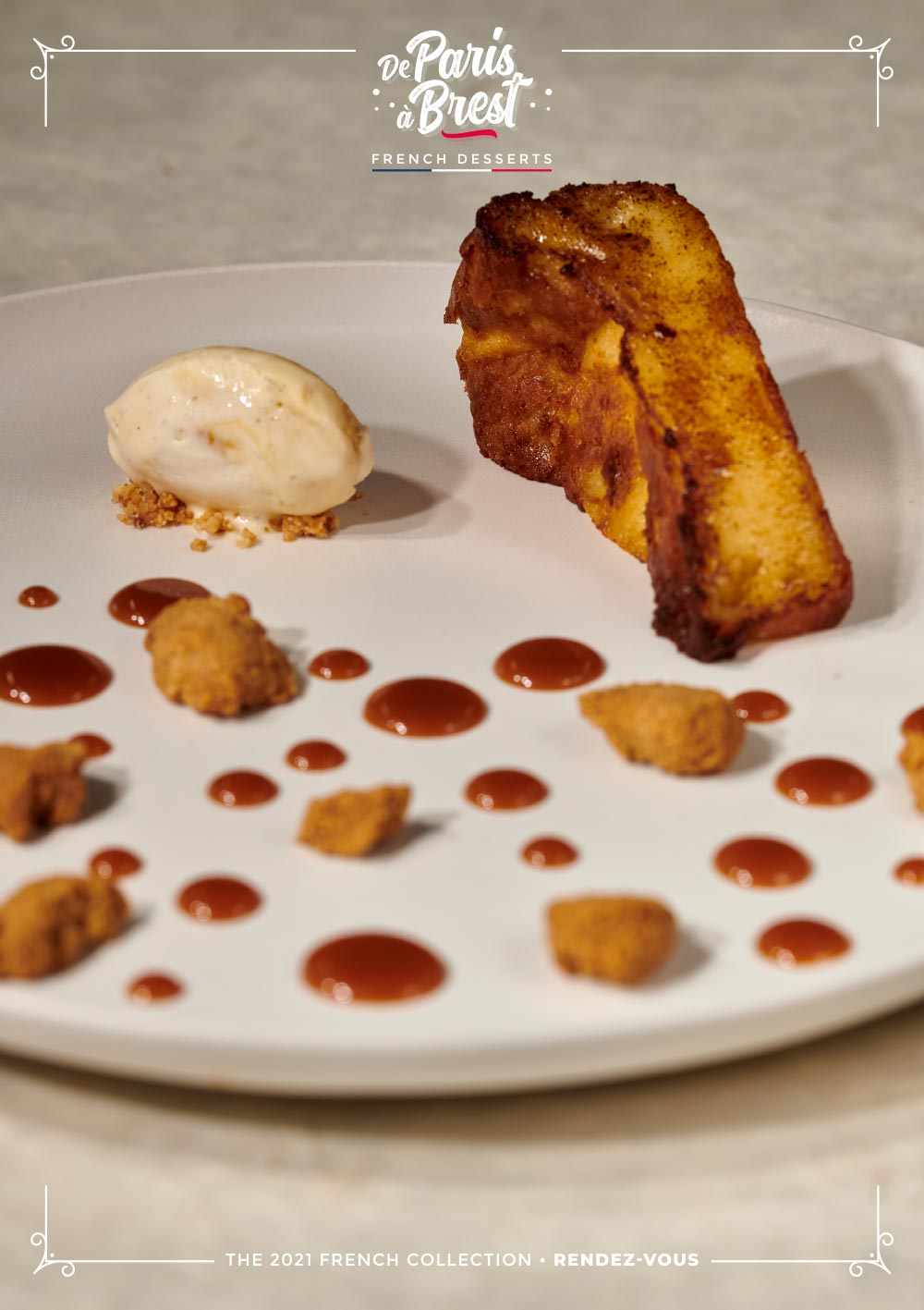 This recipe of purely Breton inspiration revisits the Breton far, a cake emblematic of Brittany. For this dessert, the far is pan-fried in semi-salted butter and finely caramelized during this cooking. It is accompanied by an unctuous salted butter caramel and a crispy crumble. A vanilla ice cream scoop refreshes the taste buds to enjoy this dessert to the last bite.
Breton far is a very popular cake from Brittany whose taste and texture can remind you of clafoutis. It is usually eaten cold and is often garnished with dried fruit such as prunes or raisins dipped in rum, although its original recipe does not contain any.
In this variation, pan-fried far takes on a delicately crunchy texture on the outside and a tender, melt-in-your-mouth texture on the inside. It is served warm to express its full flavor.
Fall for the smoothness of this delicious Breton far and its creamy salted caramel sauce!

Did you know?
Far Breton is a dish from the 18th century, whose name is said to come from the Latin word for wheat 'far'. The recipe has since evolved to become a traditional family cake in Brittany.