Sliced galette, pan-fried apples with salt and vanilla ice cream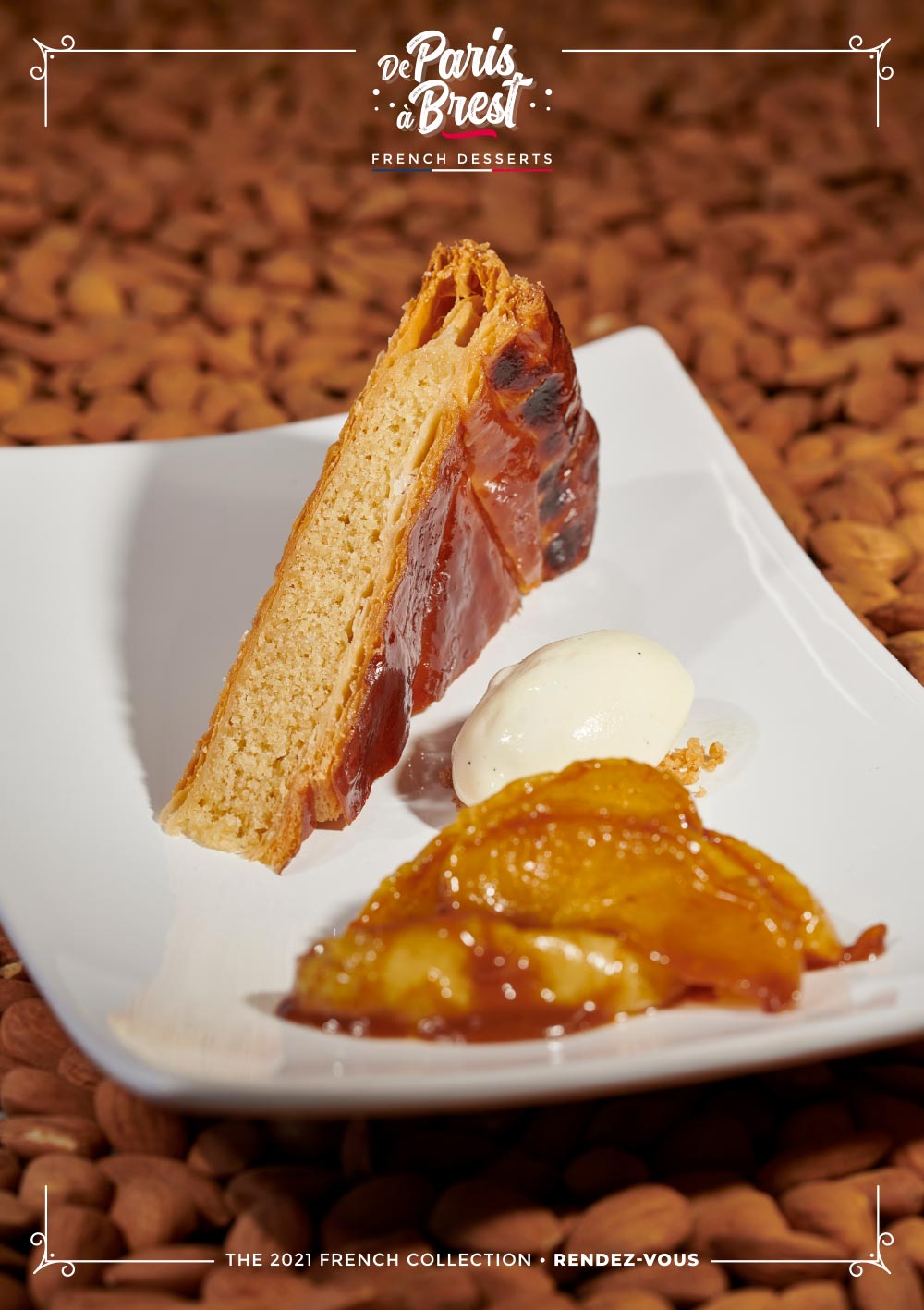 This dessert, inspired by a typically French tradition, consists of a frangipane galette, accompanied by pan-fried apples and a vanilla ice cream scoop on a crunchy crumble.
The delicacy and softness of the almond and the rich and tasteful buttery flavor of the galette go harmoniously well with the cooked apples. For even more indulgence, these are caramelized in an unctuous salted butterscotch, with a hint of fleur de sel.
This comforting dessert is ideal to enjoy at the beginning of the year, to warm hearts and taste buds while waiting until the return of spring.

Did you know?
The Galette des Rois has been celebrated at Epiphany in France since the 13th century. Traditionally, this flaky pastry cake is made with frangipane. A bean is hidden in the cake for the finder to become king or queen for a day, like the ladies of the court of Louis XIII.