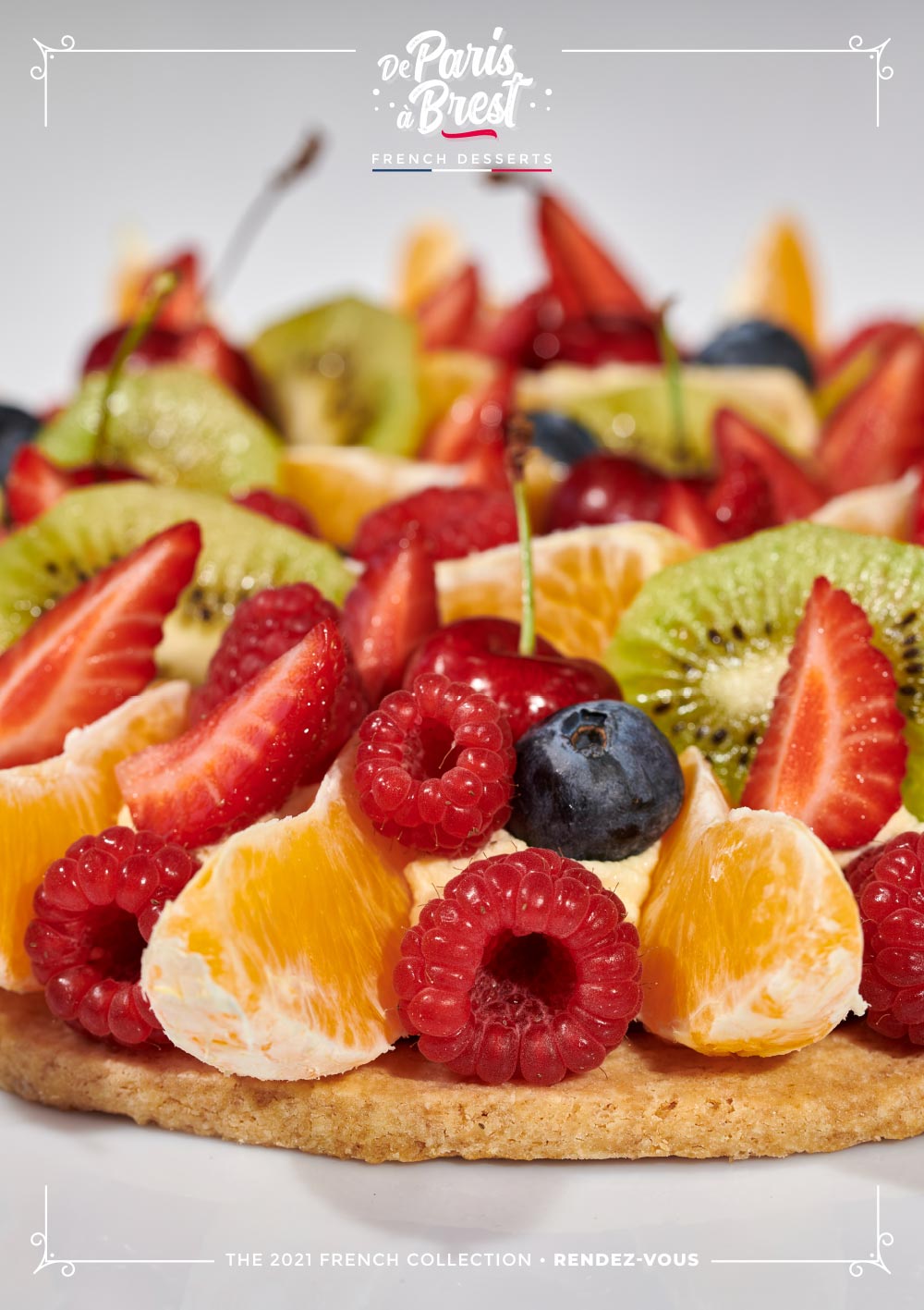 This gourmet and summery tart is a real festival of flavors! It is composed of a crispy Sablé Breton tart base, a generous raspberry jam, an airy and creamy vanilla cream and a farandole of fresh fruits.
The Sablé Breton is a small round and crumbly shortbread with a delicious taste of semi-salted butter. Very popular in Brittany, all the children of the region have already eaten it at snack time. Arranged as the bottom of a tart, its point of salt brings a note of fantasy and revives the flavors of the fruits and the whipped cream.
Let yourself be tempted by this refreshing dessert, ideal on a summer menu!