Crispy pear tart with chocolate, caramel hazelnut and chocolate ice cream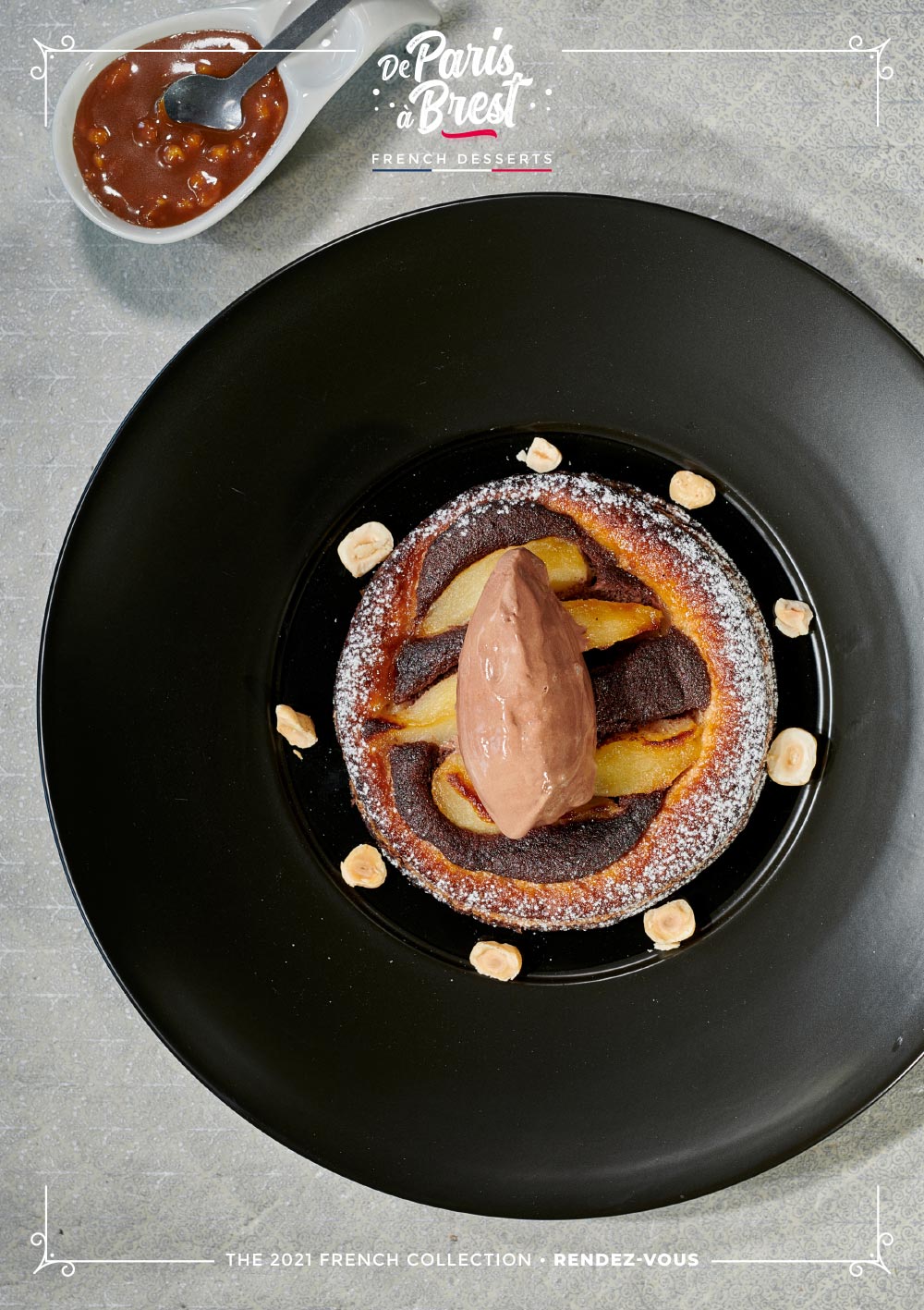 This dessert combines the delicacy of the pear with the intense taste of cocoa for a bewitching experience. Go for Cara® Pear Almond Pie with a creamy chocolate ice cream and smooth hazelnut caramel.
Like the apple, the pear is a fruit that has been cultivated for generations in the orchards of Brittany. Of course, it can be found in various pie and cake recipes, as well as in local drinks. Less well known than cider, for example, Breton perry is a typical sparkling drink of the region.
De Paris à Brest – French Dessert proposes you to rediscover the delicate flavor of the pear, its tender and juicy pulp, in this crispy tart. The contrast between the sweetness of the fruit and the power of the chocolate will mesmerize your taste buds. The unctuous hazelnut caramel adds the finishing touch to the dessert and takes us back to childhood, when a delicious smell of cooked fruit and caramel emanated from our grandmothers' cooking pot.