Pan-fried strawberry crepe with green pepper and whipped cream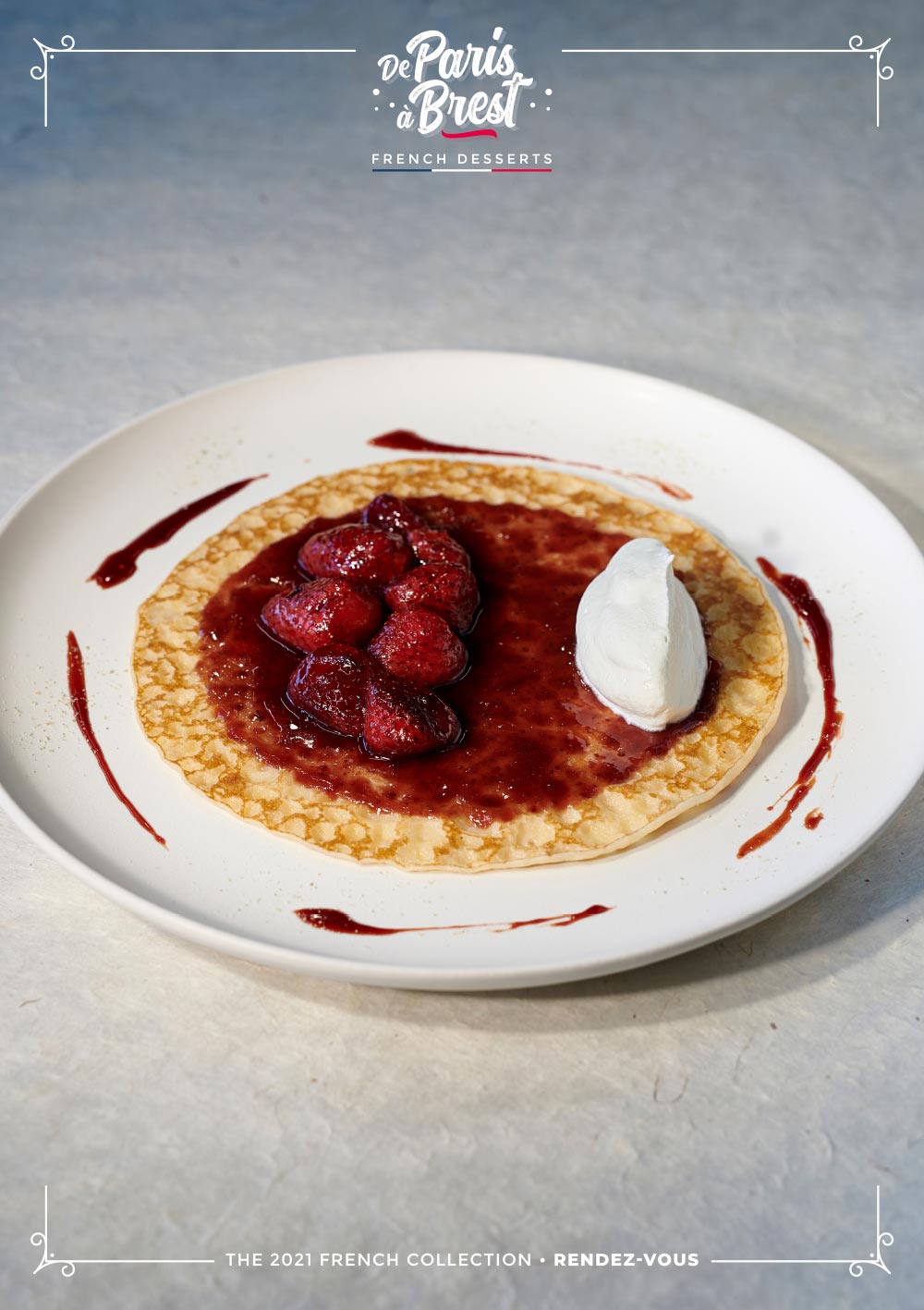 Enjoy the simplicity of a delicious Breton crepe with fried strawberries, whipped cream and a touch of green pepper!
The Breton crêpe is a traditional dessert not to be missed in Brittany. It is served in the numerous creperies of the region and appreciated throughout France. From Paris to Brest – French Desserts invites you to revisit this great classic, accompanied by strawberries pan-fried in a delicate salted butterscotch caramel sauce.

This hint of salt, combined with the fresh and spicy aromas of green pepper, enhances the delicate flavor of strawberries and red fruit confit. This delicious combination goes wonderfully well with a warm and soft crêpe. The final touch is brought by the know-how of Breton craftsmen!
Delight yourself with this tasty springtime dessert, which we recommend you prepare with fresh seasonal fruit!

Chef's tip
During cooking, don't hesitate to add a little water to the pan to prevent it from burning.