Crepe parcel with fried red fruits and balsamic vinegar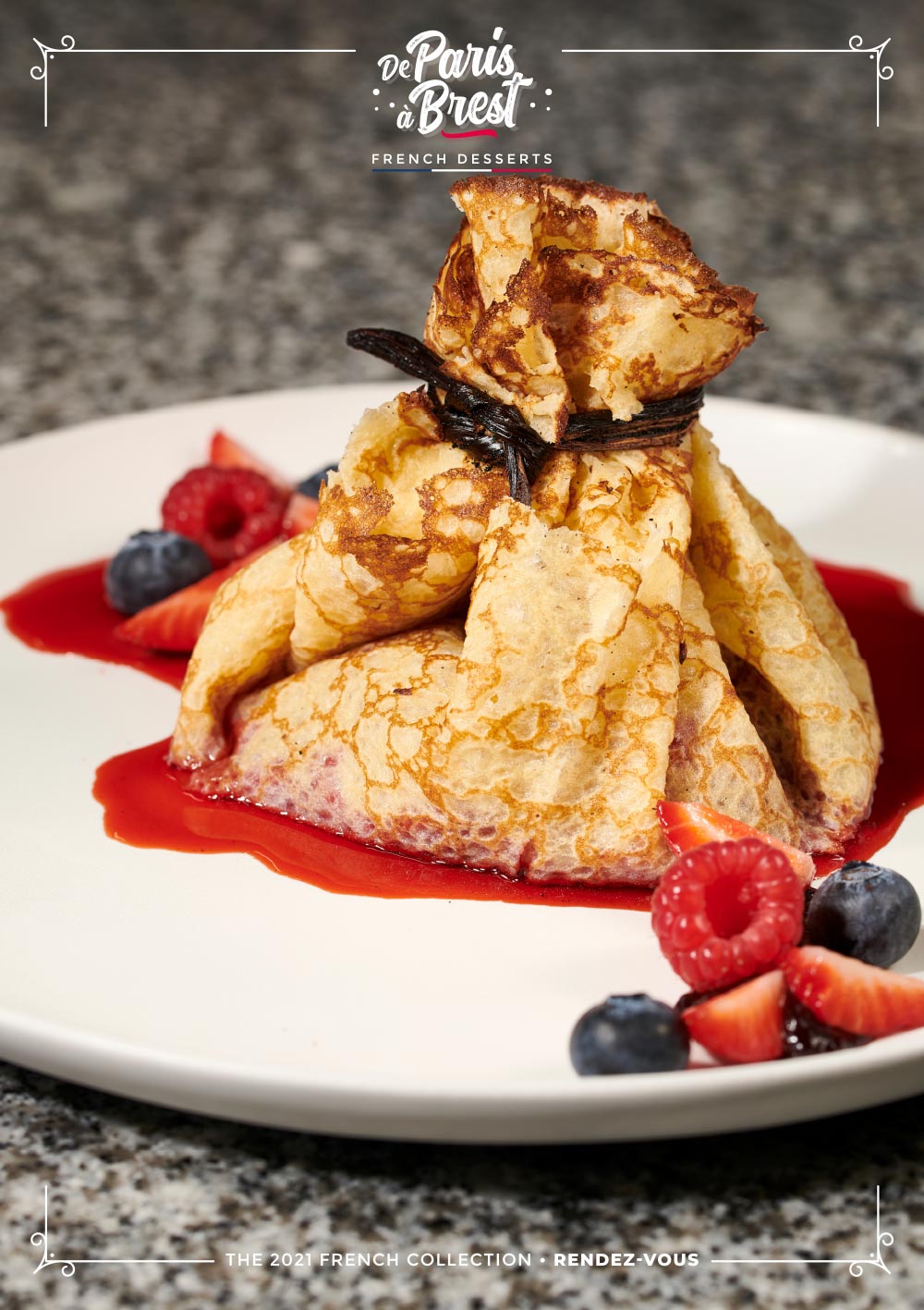 This elegant dessert is composed of red fruits pan-fried in a blond caramel deglazed with balsamic vinegar, laid on a bed of blackberry jam inside a generous crêpe.

This aumoniere is a stuffed crepe full of the flavors of Brittany, whose forests abound in wild berries and where tasty varieties of strawberries are grown and enjoyed all over France during summer. We no longer present the famous Brittany crepe whose lightness and mellowness have made the fame. The sweet tangy taste of the red fruits pan fried in balsamic vinegar liven up the dessert by enhancing its flavors.

This recipe, ultra easy to make, will bring a bold and refined touch to your menu!

Did you know?
In French cuisine, parcels are known as 'aumônière', a pouch worn on the belt. They are used a lot in French cuisine to hide sweet or savoury treats!