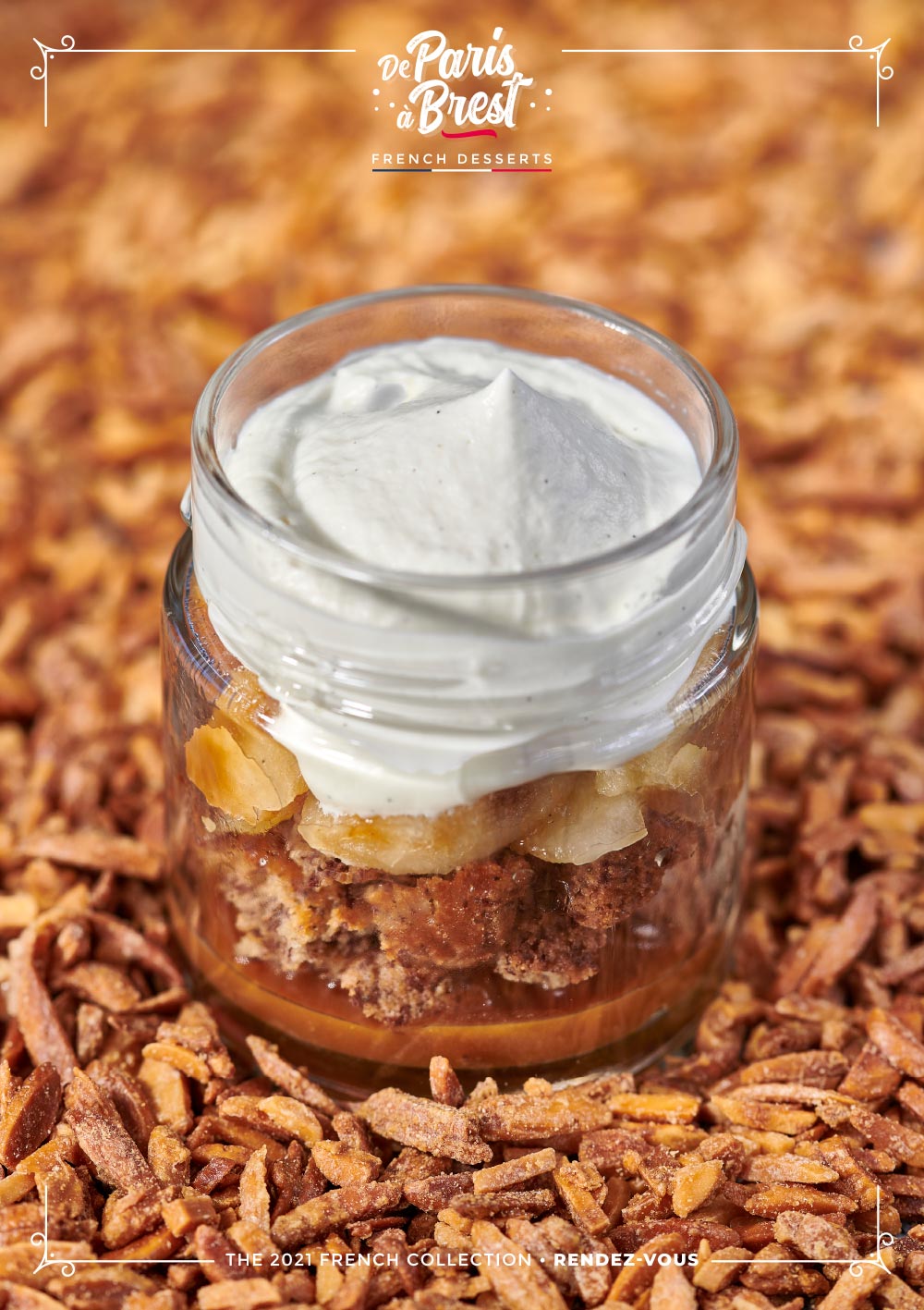 Find all the flavors of Brittany in this ultra gourmet takeaway dessert! It is composed of delicious caramelized apples and chips of Breton chocolate galettes laying on an unctuous caramel cream. A delicate vanilla-flavored ganache completes the preparation.
On the palate, the freshness of the ganache and the fruit gives way to the intensity of the caramel and cocoa. The combination of the crispy galettes, the crunchy apple and the creamy ganache makes a rich and tasty blend of textures. The salted butter caramel offers a delicious aftertaste that makes the pleasure last even longer.
Enjoy maximum pleasure with this finger-licking dessert to eat on the go!