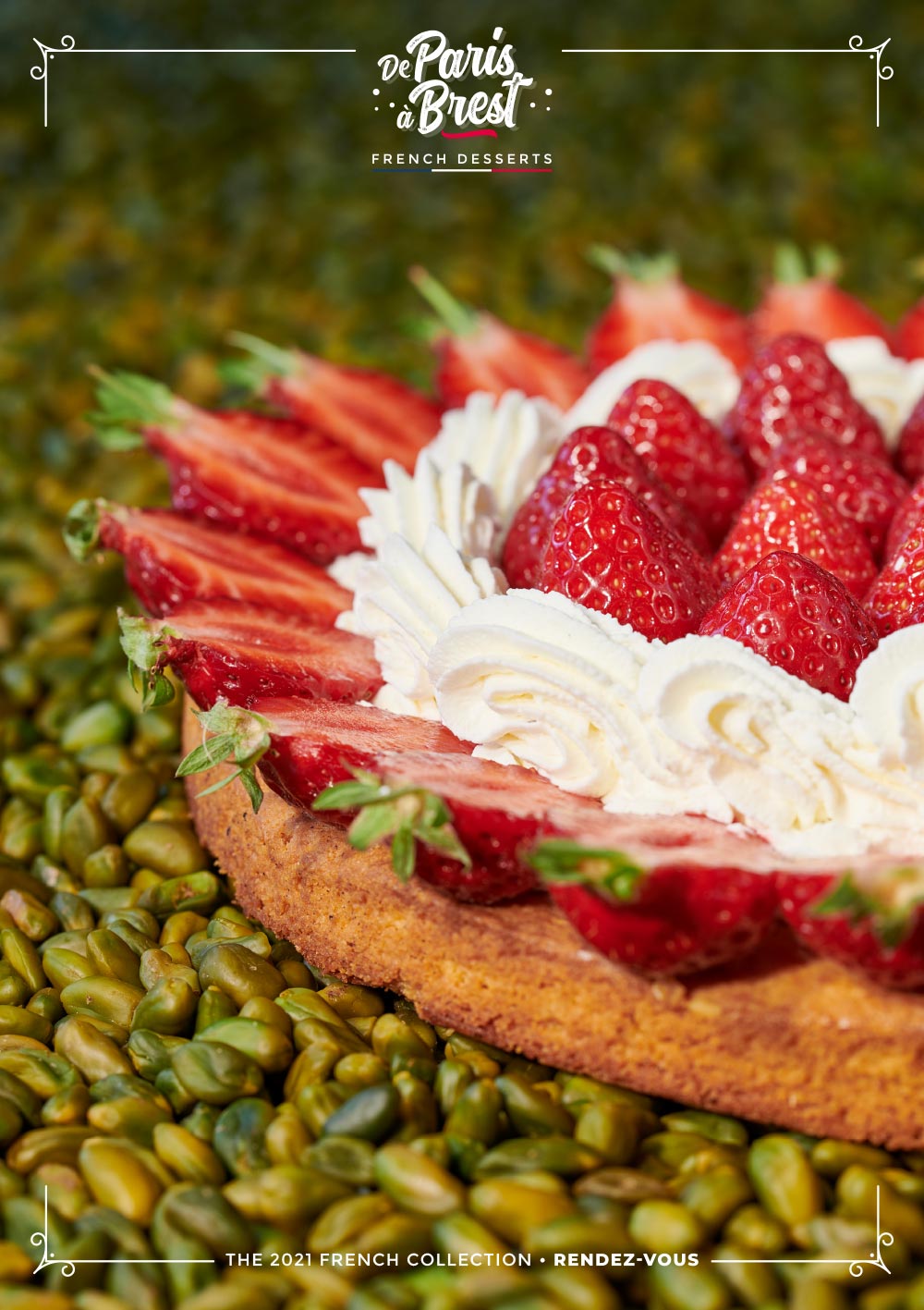 'De Paris à Brest – French Desserts' invites you to discover this tasty variation of strawberry tart, appreciated by both young and old gourmets. In this version made in Brittany, the tart base used is a Batz almond shortbread topped with vanilla mascarpone whipped cream and fresh strawberries. The slice of tart is accompanied by a strawberry sorbet on a crispy crumble.
The Batz shortbread is a speciality of Batz-sur-Mer, a small coastal town in the Loire-Atlantique region, located just in front of the famous Guérande salt marshes. Very appreciated by tourists, we find in this delicious cake a light touch of salt typical of its place of origin.
It is this light taste of salt allied to the delicacy of the almond which makes all the charm and the authenticity of the Batz tart. Its light whipped cream and fresh strawberries make it a generous and refreshing spring dessert. The strawberry sorbet and crumble imitate and underline the different textures and flavors of the pie. Awaken your senses with this prolonged experience of pure indulgence!