Batz raspberry tart with lime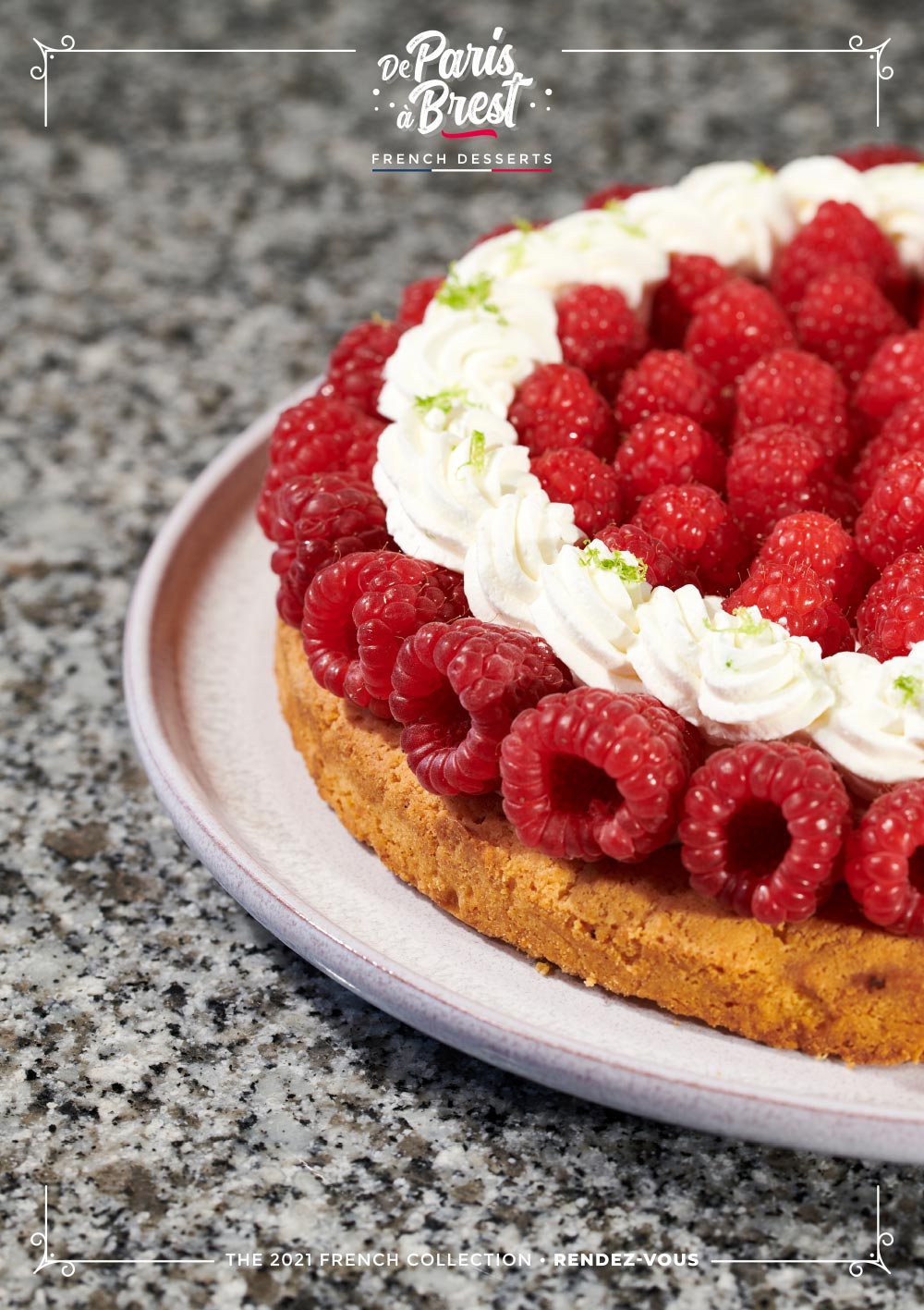 Finish off your menu with a deliciously tangy dessert that will refresh your customers' taste buds. In this Breton version, the tart base used is a Batzian shortbread topped with lime whipped cream and fresh raspberries. For even more indulgence, a delicious raspberry jam is generously spread on the shortbread!
Batzian shortbread is a speciality of Batz-sur-Mer, a small coastal town in the Loire-Atlantique region, located just in front of the famous Guérande salt marshes. Very appreciated by tourists, the rich taste of this shortbread is enhanced by a hint of salt typical of the pastries and delicacies of the region.
It is these salty notes that makes the charm and authenticity of this pie. The crunchy texture of the tart base goes marvelously well with the smoothness of the whipped cream. The zest of lime brings a touch of freshness and mischievousness to the recipe and sublimates the delicately tangy fragrance of raspberry.