Babas au rhum, vanilla cream and poached apricots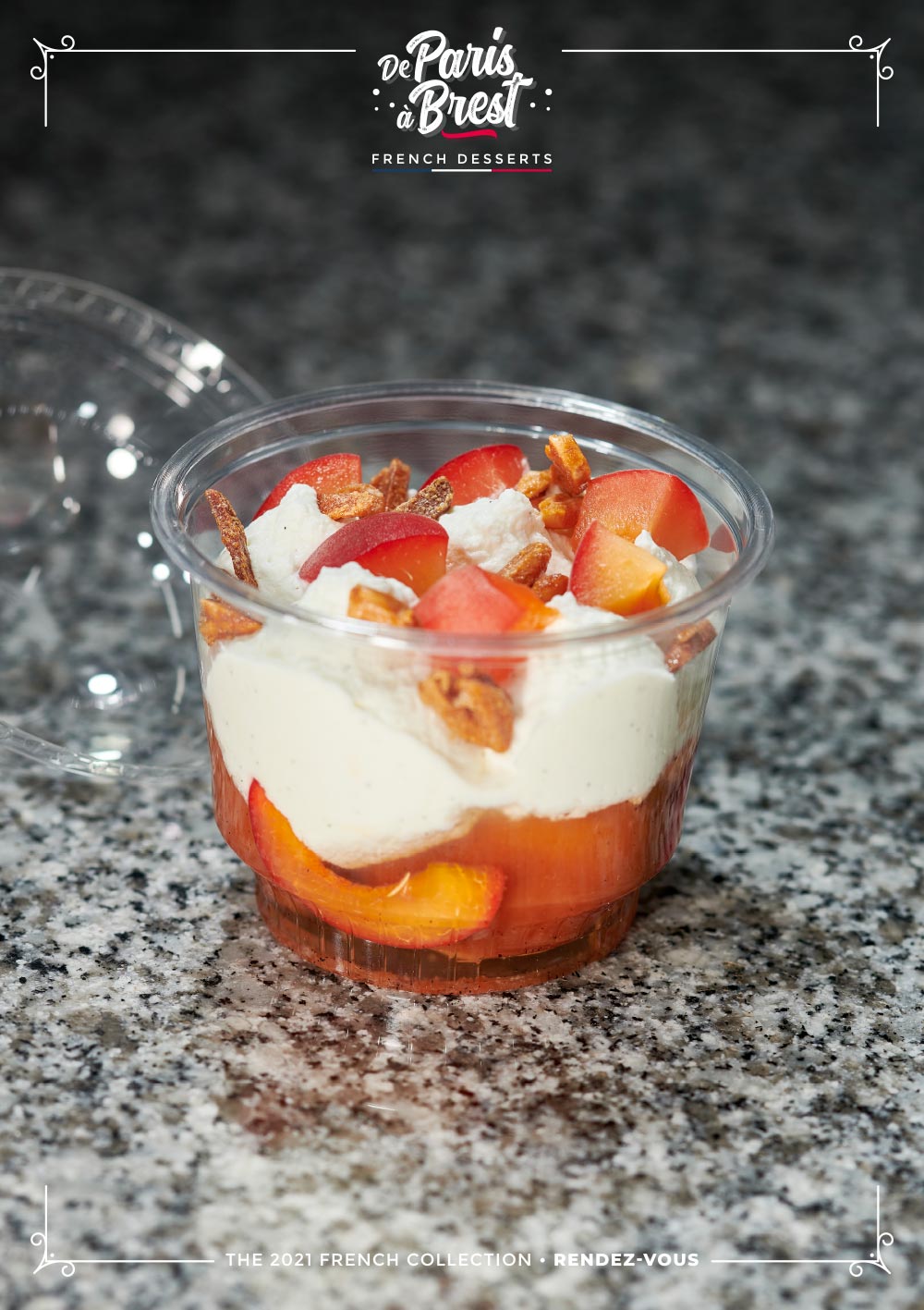 Make your tastebuds travel with this De Paris à Brest recipe! This dessert in a jar is made up of babas soaked in a vanilla and Vieux Rhum Clément syrup, made in Martinique. They are accompanied by poached apricots and vanilla cream.
Due to its numerous commercial ports, Brittany has a history closely linked to that of rum in France. This is why it is found in the Nantes cake, one of the specialties of Nantes. This city is also called the City of the Dukes of Brittany!
Let yourself be seduced by the tasty tandems of this recipe; the tenderness of the mini-babas combined with the subtle aromas of cinnamon and roasted mocha of Vieux Rhum Clément; and the tangy pleasure of poached apricots married to the smoothness of vanilla whipped cream.