Apple tart, raspberry swirl, mini meringues and apple tatin ice cream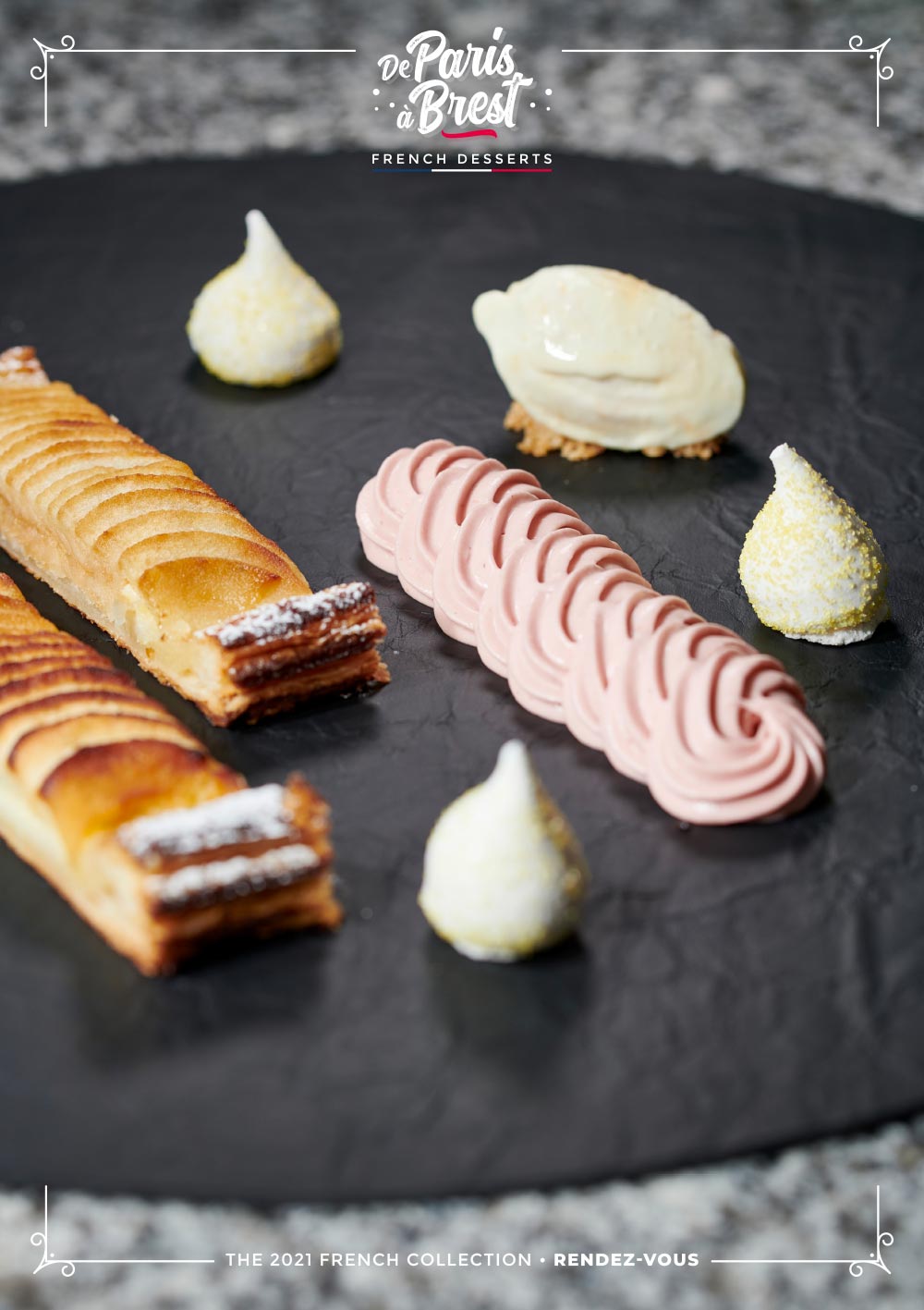 De Paris à Brest offers you to accompany this delicious Cara® apple tart with a raspberry ganache, meringuettes and an apple tarte tatin flavored ice cream on a crunchy crumble.
Let yourself be tempted by the combinaison of apple and caramel flavors, refreshed by the tangy notes of raspberry. Taste typical flavors from Brittany through this simple and gourmet dessert.
Indeed, apple is a very popular fruit in Brittany. It is found in many local specialties including drinks such as cider and Pommeau de Bretagne, or pastries such as pommé breton and apple pie!
If the famous tarte tatin does not originate from the West of France, the apple-caramel mixture is a great classic of the region. This is why we have selected for you this creamy ice cream marbled with caramel.
Let yourself be carried away by this comforting dessert that will undoubtedly remind you of the pies of your childhood!