Thin apple tart, Roquefort cheese, roasted fruit and gingerbread ice cream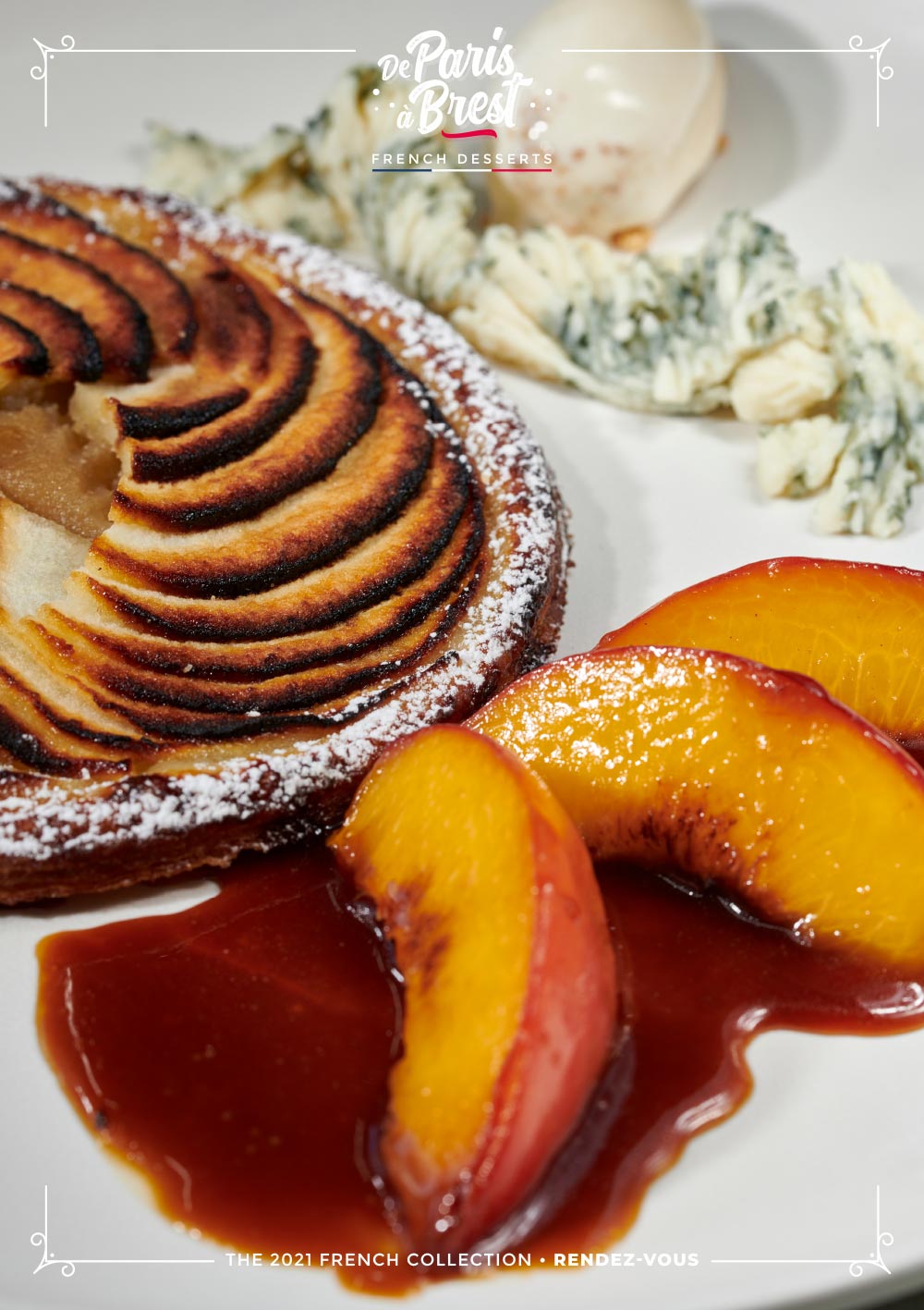 De Paris à Brest – French Desserts invites you to revisit a classic French dessert. Rediscover the delicacy of the traditional apple pie combined with the sweetness of gingerbread and roasted peaches, and the audacity of Roquefort cheese! A successful combination of flavors that is seducing more and more gourmets.
We find in this recipe some typical flavors of Brittany, such as apple and honey.
The apple is a very popular fruit in Brittany. It is found in many local specialties including drinks such as cider and Pommeau de Bretagne, or pastries such as pommé breton or… apple pie!

Although gingerbread does not originate from the West of France, the honey used to make it has a long history in the region. The Breton people, great honey lovers, make chouchenn, also known as Breton mead, from its fermentation.

Surprise your taste buds and let yourself be tempted by this audacious dessert that perfectly combines the sweetness of fruit with the intensity of a cheese with character.The spicy notes of gingerbread ice cream and the delicacy of salted butterscotch make it an ideal choice to complete a winter menu!

Local variation
Replace the peaches with figs or grapes (deseeded) and the Roquefort cheese with a local blue cheese (Stilton etc.).